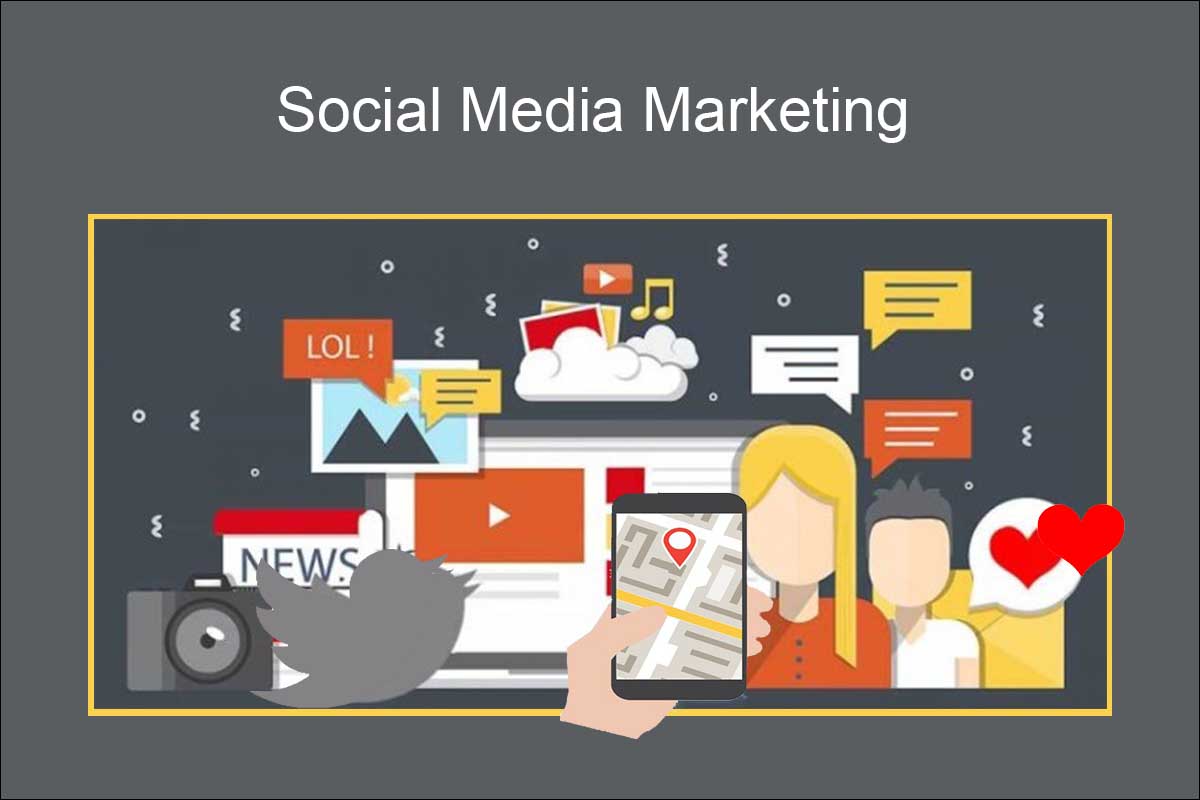 The best social media marketing strategies in 2022
The success of any social media marketing strategies relies heavily on social media. However, brands of all sizes aren't taking advantage of this tool to full potential.

"Followings," "likes," and "shares" are important, but a brand's credibility is much more than just this.
With social media today, brands need to fully understand the needs of their audience, which is a unique set of skills.
As a resource, I've compiled 10 social media marketing strategies you need to implement this year, whether you're a new business or an established brand in smmfansfaster.
The best 10 social media marketing strategies
We will now provide the top 10 social media marketing strategies that you can use to improve your business' social media:
Create a personalized experience for your customers
A chatbot is not only a great tool for automating certain tasks, but it can also create a more personalized experience for your customers.
In order to accomplish this, stop linking your advertisements to your landing pages and instead create ads directing your audience to your chatbot in a Messenger window.
By linking your ads to your chatbot, you'll:
Personalize their experience with you.

Increase sales.

Develop a loyal following.
Create a community for your audience
Social media success isn't determined simply by followers and other metrics. Your audience needs to see that you're not a robot. Put your personality into your posts by incorporating humor and emotions so that your audience can relate to your brand. When your customers see the same posts time and time again on social media, they will lose interest. Create interactive communication by:
Getting your audience involved.

Finding out what they think about certain topics.

Providing newsworthy information instead of just marketing messages.

By liking and sharing some of their posts rather than the other way around.

By asking them to "like" and "share" your posts.
Use brand advocates
Promoting your brand with people who love it is your best tool. Rather than focusing all your efforts on finding new customers, why not make use of your current ones? Furthermore, you could make use of your own employees. Your employees can act as brand ambassadors by:
Creating social media guidelines that are specific to your brand.

Informing your advocates about social media best practices.

Appointing leaders to each section.

You can pinpoint areas for improvement and those that are performing well by tracking the correct data.
Read also: The Best Smm Services
Establish a social media budget
One of, if not the most, important forms of marketing is through social media platforms. To succeed in social media, you need to allocate the right budget.
In addition to this, targeting your chosen audience with the right strategy will be the most cost-effective way for you to reach them.
You will also find that social media is a place where you can establish a much deeper connection with your customers since it is used on a much more personal basis.
Tell a story by going live
In addition to telling your brand's story as a whole, why not share what's happening within your organization in real time? Among other platforms, Facebook and Instagram have built their own live-streaming features, which are not yet being fully utilized by big brands. Try these live features before they really catch on if you want to compete with them. Live stories can be used for:
Added value to your audience.

Engaging and inspiring your customers.

Creating shareable and memorable content.

Many businesses are starting to focus more on gathering customers through their social media platforms than through their websites.
Start using chatbots
I'm sure you've heard, but chatbots are on the rise. It's no surprise as they are the only digital tools that can communicate and resolve problems without any possibility of human intervention. Additionally, chatbots work with the platforms on which consumers feel most comfortable interacting: social media. Chattypeople, for example, makes integrating an AI-powered chatbot into your social media strategy easy. With these tools, you can create a chatbot that:
Doesn't require any coding skills.

Responds to customer inquiries.

Accepts orders via Facebook Messenger and comments.

Accepts all major credit cards.
Create an efficient content marketing strategy
Content is no exception to quality. Content marketing has been a popular form of marketing for a long time, and it will remain so for some time to come.
There is a disconnect between quality content and posting schedules and frequency for many brands.
By combining all of the above with high-quality SEO content, you'll be able to attract the right customers at the right time.
Besides its ability to attract organic traffic, a good content marketing strategy can be implemented for free.
Ensure your content is optimized and thorough along with a relevant hashtag strategy.
Read also: The Cheapest SMM Panel services
Jazz up your profiles with a diverse content strategy
The public responds to good imagery, fun videos, and an occasional interesting podcast. Keep your content fresh by using these types of media regularly.
If all you share and post on your social media pages is text, your page will look bland, so make sure you post other types of media.
Additionally, this is a great way to add a touch of personality to your brand.
Create profiles on the relevant channels
People create profiles on every social media channel they can find today with the goal of reaching as many people as possible.

However, this mindset does not allow you to reach your chosen target audience.

You should therefore consider your buyer personas when choosing your social media channels.

If you are launching a gothic clothing line, you don't necessarily need a LinkedIn profile; the same goes for promoting your surveillance business on Pinterest.
Run cross-channel campaigns
Across all of your social media channels, run cross-channel campaigns to further engage your customers. Almost all companies today run these campaigns, so giving yourself an edge will enable you to stand out from the crowd. Make your social media campaigns more engaging by including an emotional component. A successful cross-channel campaign will:
Tell a compelling story.

Provide your audience with more details about your campaign on a specific landing page.

Include relevant hashtags in your campaign name.
You will not only create a social media plan that will withstand the test of time by following the 10 strategies outlined above, but you will also set yourself up to compete with well-established brands.
Read also: Instagram followers website