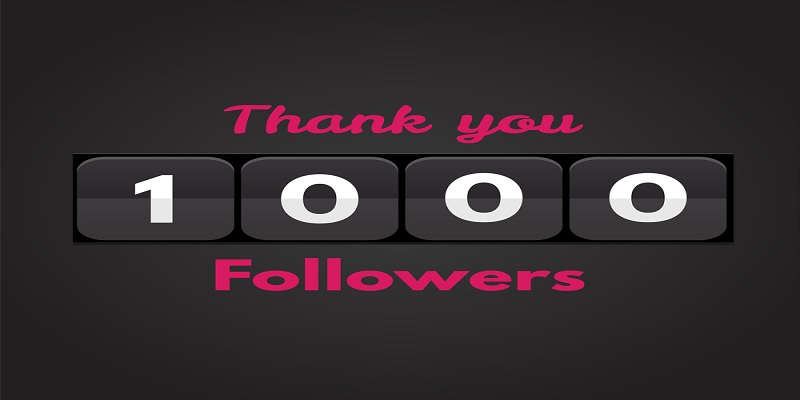 How to Get 1,000 Followers on Twitter (For FREE!)
smm twitter followers
If you want to target at least 1,000 followers on Twitter, it is easier than you think, and you don't even have to spend money on it.
Facebook and Instagram are two of the most famous social media channels that businesses utilize to promote their brands, products, or services. They do this by gaining thousands and millions of followers to help boost their popularity to relevant audiences.
While it is definitely true that these two platforms have the essential features to help grow businesses, Twitter also provides advantages that most people undermine. It's a great place for you to stand out from the crowd and increase your audience engagement. All you need to do is gather as many followers!
So, if you want to target a community that is less congested with social media marketers, try leveraging Twitter for your marketing strategy. Read on to find out how you can get started.
Build Your Identity to get More Followers
You can find a lot of people on Twitter who don't have customized profile photos or business logos, cover photos, and all they do is retweet other people's tweets. That's not the way to go if you want to establish a sustainable account.
If you want to start building your identity on social media, there are a couple of rules you need to follow:
For starters, you have to know your audience and don't just fill your Twitter account with content that addresses everyone. That's the opposite of consistency— and consistency is the number one thing that you need to achieve on social.

You have to pick a niche and focus on that. It's like the first step of shouting out your brand to your audience.
Your brand identity makes you unique, especially to the right people.
Everything that your audience can find on your Twitter account should represent the people you want as followers. Remember that they curate your feed and determine if you're the right person who can help them.
What to Tweet to get 1000 free twitter followers
There are three basic tweets that your followers should find on your feed to increase engagements with smm twitter followers:
1. Questions
When you know your audience, you will have an idea of what they actually want to talk about, such as
their interests.

common issues.

direct questions

a text-based tweet can target the right audiences and quickly catch their attention.
2. Life Updates
Your audience wants to connect with you on social, so feel free to tweet significant life updates relevant to your brand with smm twitter followers.
3. Retweets
Retweeting is one of Twitter's unique features that you can't find on other social media platforms. But, you have to use this feature to your advantage. You shouldn't retweet automated mainstream content. Retweet posts that continuously engage with your audience on a personal level to make them show it to their friends and other people in their network. That automatically boosts your exposure to a broader customer base.
Twitter Content That Attracts Followers
The type of media and amount of content you fill your feed matter to how you can get more followers on Twitter with smm twitter followers.
Utilize all forms of media to target all types of audiences. Of course, be consistent with your posts if you want to increase engagements. Tweet at least once a day to keep in touch with your followers and make sure that you're fully involved with responses to their interactions.

Discover more options on how to grow your business through social media. Visit us to learn more!